Retreat 2019
Fall Retreat – October 4-6, 2019
"Following the Way of the Nonviolent Jesus through the chaos, violence and pain that surrounds us"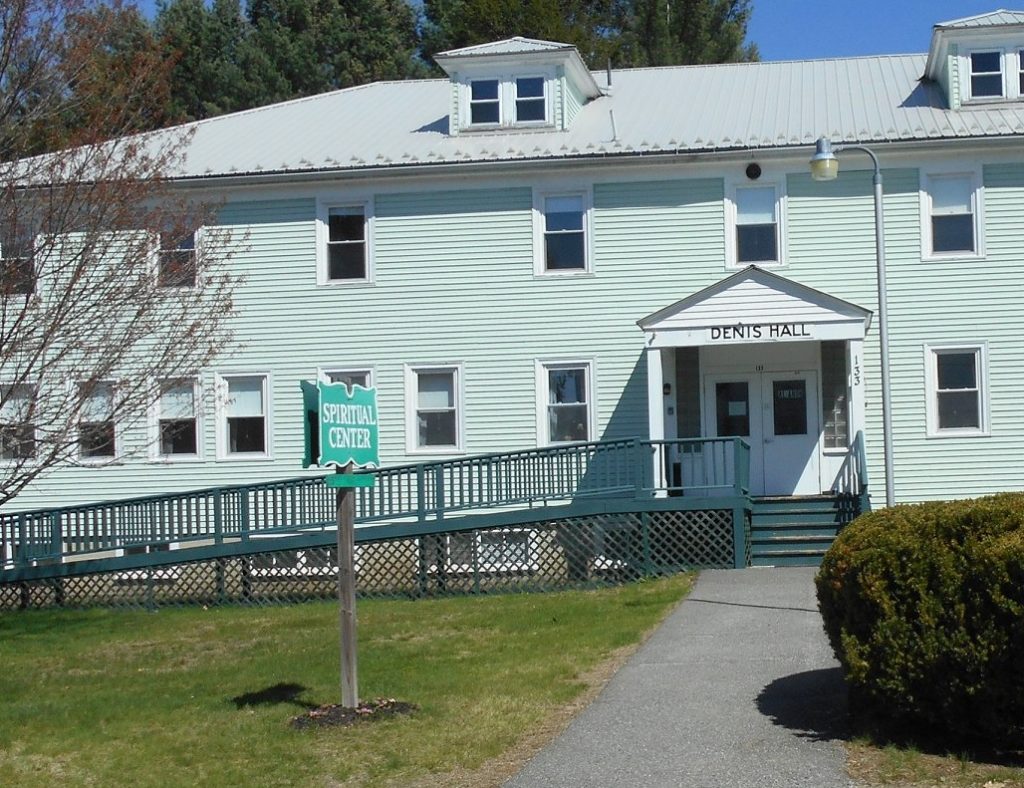 Apple season was in full swing as twenty-five peace-seeking Mainers gathered on the campus of the Notre Dame Spiritual Center in Alfred, Maine, on an early October weekend. It can be a challenge to draw retreatants from a large geographical area like Maine, but the search for peace and justice matches all the obstacles faced by Pax Christi Maine. Our hosts, the Brothers of Christian Instruction, provided a spiritual, naturally beautiful setting in which to congregate and ponder ways to "put out into the deep water…" (Luke 5:4).
Beginning with our reactions and responses to the state of our national and global communities, Jack Seery led us into alternating periods of silence and sharing asking us to focus our reflection on our experience of the Sacred throughout our lives, especially the ones that have drawn us into working for justice through nonviolence. We shared our understanding of "who Jesus is for me and for us" as we explored the elements of our spirituality foundational to our work for justice.
Woven into the weekend were songs of peace and prayer throughout our time together. A video of Fr. Richard Rohr on The Cosmic Christ was followed by a dance of universal peace led by Elaine McGillicuddy. Respect All Life Sunday brought us to Notre Dame Chapel for an inspiring mass celebrated by Fr. Ted Letendre, FIC as our small group melted into the larger community served by The Brothers including the York County Homeless Shelter. A notable comment from the weekend was Bill Slavick declaring that "Laudato Si gives us our marching orders!"
All of us are grateful for the leadership of co-chairs Denise Dreher and Mary Ellen Quinn and the Pax Christi Maine Council for their preparation of a memorable weekend that sent us back to our communities with hope and determination to follow Jesus on his path of justice, mercy and nonviolence.
Submitted by long time Pax Christi member, Sally Chappell