Annual Retreat Report 2018
Pax Christi Maine held our annual retreat on the weekend of November 17-18, 2018 at St. Augustine Church Hall in Augusta. The retreat, titled "Becoming Peace: Continuing Our Nonviolent Journey in Turbulent Times" included prayer, silence, individual reflection and small/large group sharing.
In preparation for the retreat, participants were asked to watch a TED talk video given by Valarie Kaur titled "Revolutionary Love." Ms. Kaur is acivil rights activist, lawyer, faith leader, and founder of the Revolutionary LoveProject which promotes love as the foundation of our lives and our politics.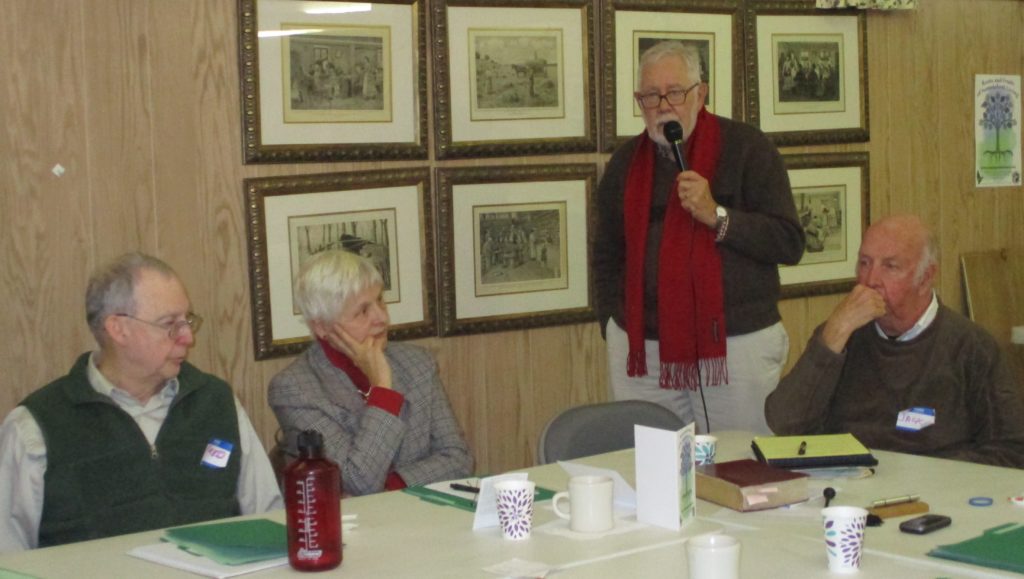 The Saturday session was facilitated by Jack Seery, an experienced retreat leader and member of both PCM and Unity of Greater Portland faith communities. Through scripture reflection, silence and a series of questions intended to elicit our response to the turmoil of our times, Jack guided the group to explore our journey of faith and practice of nonviolence.
Throughout the day, we prayed the Prayer of St. Francis led in song by Ann O'Brien on guitar. A lovely prayer corner designed by Georgia Kosciusko added to our contemplative practice. Before supper, people joined in a prayer service coordinated by Mary Ellen Quinn which included a candlelight ritual where social concerns of our times were named and held in prayer. We also remembered deceased members of PCM as well as others who have inspired peacemaking and the practice of nonviolence in our lives.
In the evening, Denny Dreher presented on the role of Compassion both toward ourselves and others. We discussed and shared how we demonstrate and live out Jesus' teachings on love and compassion.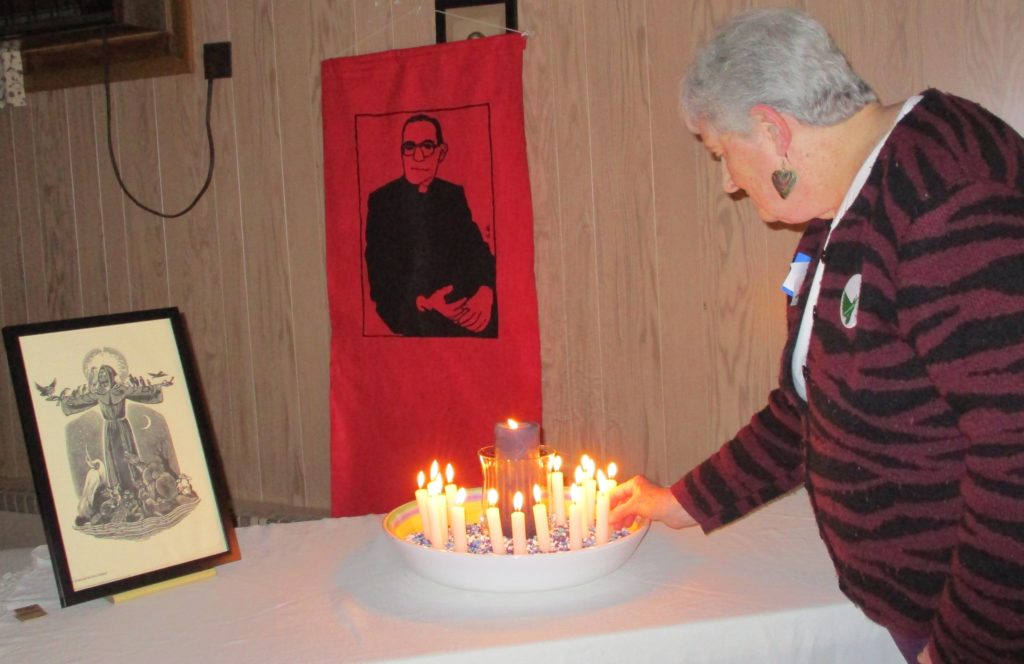 Many Pax Christi members gathered on Sunday to participate in Mass at St. Augustine Church celebrated by Rev. Mike Seavey, parochial vicar, and then gathered for a final discussion over brunch. We will continue to gather for 'mini retreats' in small regional groups throughout the coming year.
Sincere thanks to all members who assisted in set up of the space, who planned, implemented and participated in our fall retreat.