Pax Christi USA's Statement on Russia's Invasion of Ukraine – February 24, 2022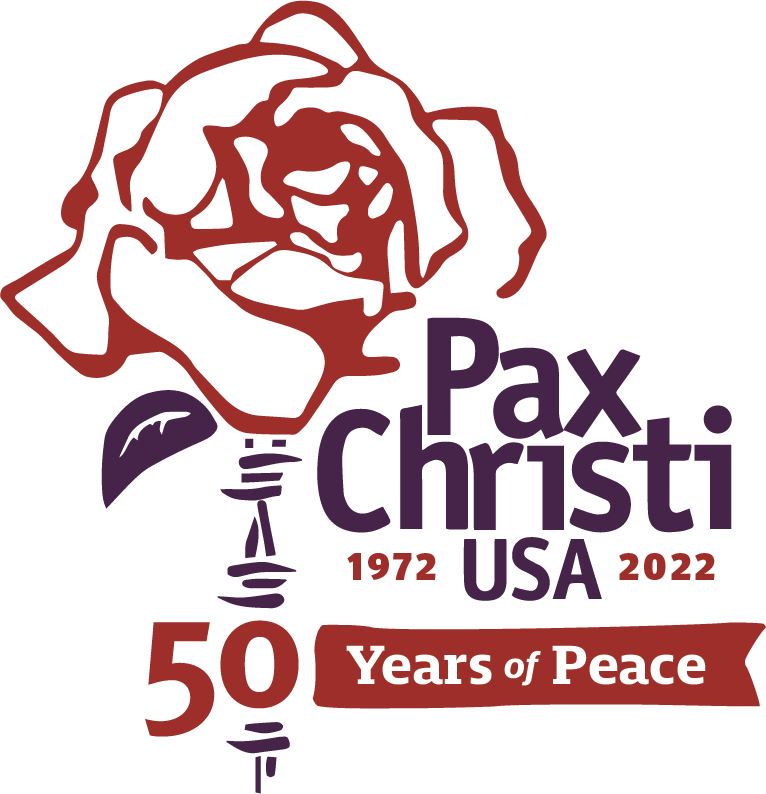 See all of PCUSA's analysis and suggested action in response to the invasion at https://paxchristiusa.org/2022/02/24/pax-christi-usas-statement-on-russians-invasion-of-ukraine/
Pax Christi USA condemns the Russian invasion and bombardment of cities throughout Ukraine that commenced earlier today. As St. John Paul II said in 2003 in response to the build-up and subsequent war in Iraq, "War is always a defeat for humanity." The invasion of Ukraine is a direct violation of international law. The death and destruction already unleashed has only frustrated the hope for a just resolution of differences. To continue this war will only undermine long-term peace for the region. War does not solve the historical and political challenges at the root of this conflict; war is not the vehicle for creating a just peace.
Pax Christi USA is particularly troubled by Russia's heavy-handed allusions to its nuclear weapons arsenal and the implied threat of the use of nuclear weapons in the conflict. As explained by the International Campaign Against Nuclear Weapons, such threats are prohibited by the Treaty on the Prohibition of Nuclear Weapons and elevates the risk of a massive humanitarian catastrophe.
Pax Christi USA urges the international community to stand united against the invasion of Ukraine and in support of diplomacy and dialogue to bring this crisis to an end. We urge the United States and NATO to refrain from pursuing military responses and to pursue solutions that address the context and complexity of the root causes which gave rise to the crisis in the first place. It should not be lost that in addition to Russian aggression, the expansion of NATO with the proliferation of bases, the continued manufacturing of weapons of war, and the reliance on security upheld by military power has played a significant role in the events building up to this current crisis. This war is additional evidence of the failure of policies predicated on the threat of violence to deliver the peace and dignity the human family deserves.
We urge political leaders, the media and influential voices within the U.S. Catholic community to refuse to beat the drums of war and to not support efforts to justify U.S. or NATO military action nor increase the flow of arms into the conflict. Such a response will only assure that the current violence will spiral ever more deeply and make even more unlikely the possibilities for an end to this war through dialogue and diplomacy.
We implore members of the Pax Christi USA community, U.S. Catholics, and people of faith everywhere to join together in the day of prayer and fasting for peace in Ukraine called for by Pope Francis on March 2, Ash Wednesday. We encourage our community to publicly vigil in support of peace on this day.
Our hearts are with all those in Ukraine who tremble in fear at the violence which has overturned their lives. Our hearts break for the losses already experienced, the suffering, displacement and death that cannot be erased. We stand with the people of Ukraine and all who are crying out for peace, and we join our voices to the plea of Pope Francis, "War, never again!"